Celý pořad můžete sledovat zde
Pořad vysílá v anglickém jazyce.
---
Vybraný Výbor 6. ledna je v plném proudu a dokazuje, že vyšetřování bývalého prezidenta Donalda Trumpa je nekonečné, ale není to typ vyšetřování, které by mělo probíhat. Má za cíl vykreslit bývalého prezidenta USA jako "zrádce", který porušil svou přísahu kvůli tomu, že zpochybnil a dokonce požadoval vyšetřování volebních podvodů, které nikdy neproběhlo.
Demokraty byla ustavena komise, která prošetřovala údajný vliv Ruska na Trumpovo zvolení, ale nic nezjistila, i když utratila 22 milionů dolarů. Již poněkolikáté jsou demokraté ochotni vyšetřovat Trumpa, ale nejsou ochotni vyšetřovat únik informací z Nejvyššího soudu, výhrůžky soudcům, útoky pro-potratových radikálních aktivistů, ani hlášené volební podvody v prezidentských volbách v roce 2020.
Jsou argumenty pro zřízení a činnost Výboru 6. ledna skutečně založené na reálných faktech nebo se jedná o "divadlo", které má zakrýt chyby současného demokratického prezidenta a problémy, ve kterých nemá jeho administrativa pozitivní výsledky?
O těchto otázkám hovoří Beau Davidson ve své show na Epoch TV.
---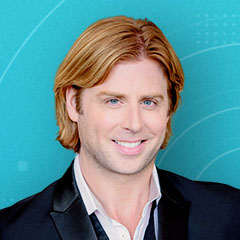 Beau Davidson je zpěvák, herec a skladatel nominovaný na cenu Emmy. Je známý z filmů jako Runaway Romance a The Ultimate Legacy. Jeho nová vzdělávací talk show "The Beau Show" je vyvrcholením jeho rozmanitého talentu, který využívá daru hudby a umění k analýze otázek velkého veřejného zájmu.
Nepodléhá žádným politickým stranám ani zvláštním zájmům, jeho cílem je vyzdvihnout svobodu slova a projevu, jak ji zamýšleli otcové zakladatelé Spojených států, a nechat tuto vzácnou svobodu, aby řídila informovanost voličů.