Celý pořad můžete sledovat zde
Pořad vysílá v anglickém jazyce.
---
Červen je "měsícem hrdosti" (Pride Month) a některé akce se snaží o interaktivní zapojení dětí. V Dallasu na akci Drag Your Kid to Pride (Přitáhni své dítě na Pride) děti komunikovaly s drag queens, což měl být prostředek přijetí a inkluze. Děti ze základní školy zašly v rámci inkluze do striptýzového klubu, aby zhlédly promenádu lidí v latexových oblecích, v rámci výuky tolerance těchto věcí. Zašla aktivistická část hnutí příliš daleko?
V tomto díle Beau Show rozebírá Beau Davidson body hnutí, které se dnes již označuje jako 2SLGBTQIA+. Co toto označení znamená, jak se změnilo v aktivismus měnící společnost a kam zašla inkluze dětí do této vlny akceptování a propagování veškerých myslitelných sexuálních orientací a genderových identit? Proč tato akceptace neobsahuje heterosexuální vztahy a tradiční rodinu?
K tomuto druhu aktivismu se připojují velké společnosti jako Disney, Paramount, ISPN, ale také významné ratingové agentury, jako je Moody's, nebo celé politické strany. Ale jak je zřejmé, toto hnutí není pouze o prosazení akceptace různých sexuálních orientací…
---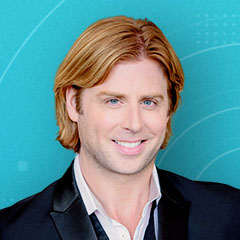 Beau Davidson je zpěvák, herec a skladatel nominovaný na cenu Emmy. Je známý z filmů jako Runaway Romance a The Ultimate Legacy. Jeho nová vzdělávací talk show "The Beau Show" je vyvrcholením jeho rozmanitého talentu, který využívá daru hudby a umění k analýze otázek velkého veřejného zájmu.
Nepodléhá žádným politickým stranám ani zvláštním zájmům, jeho cílem je vyzdvihnout svobodu slova a projevu, jak ji zamýšleli otcové zakladatelé Spojených států, a nechat tuto vzácnou svobodu, aby řídila informovanost voličů.